NEW ORLEANS (NOLA WEEKEND) - As temperatures heat up, so does summer festival season in New Orleans.
Big festivals like Essence Fest and New Orleans Pride Fest ramp up again. Plus, a new outdoor, artist-curated music festival, called Re:SET, heads to the City Park Festival Grounds.
From major music events to fun summer soirees, there are enough festivities to keep your calendar busy through Labor Day weekend. We found more than 20 festivals filling the schedule starting in June.
Here's your guide to New Orleans summer festivals and major events to mark on your calendar. Check back for updates as additional festival announcements are made.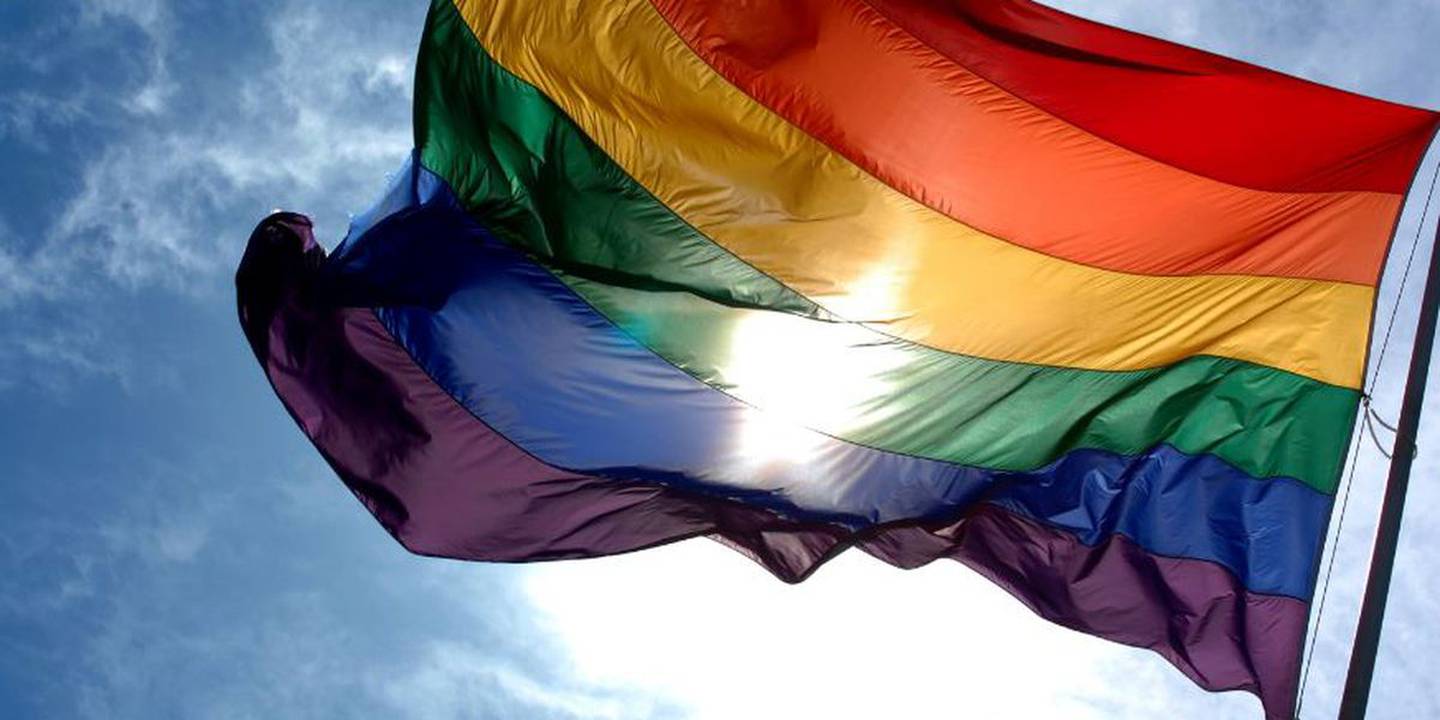 June 2023
A Taste of Covington
June 1 - 30 | Various venues
On the Northshore, A Taste of Covington brings a month-long celebration of food, wine and music to historic Covington in June. Festivities include Vintner Dinners at top local restaurants with wine pairings a Grand Toga Wine Tasting, Festa del Vino wine tasting, Global Whiskey Tasting and a Sunday brunch series throughout the month.
Find the full schedule and tickets on the website.
LGBTLOL Queer Comedy Fest
June 1 - 4 | Various venues
This annual event features queer-identifying comedians around the country at various venues around New Orleans. Headliners are Amber Autry, L.G Grey, Colton Dowling and Shep Kelly. Organizers say shows are dedicated to inclusivity, intersectionality and representation.
Visit the website for more details and the full schedule.
Louisiana Cajun-Zydeco Concert Series
June 2 - 17 | George and Joyce Wein Jazz & Heritage Center
This year, the Louisiana Cajun-Zydeco Festival pivots to a three-weekend concert series presenting Louisiana's indigenous sounds indoors from June 2-3, June 9-10 and June 16-17.
The lineup features the Lost Bayou Ramblers, T Broussard, Amanda Shaw, Bruce "Sunpie" Barnes & the Louisiana Sunspots, Keith Frank & the Soileau Zydeco Band and Balfa Toujours.
Doors open at 7 p.m. and the concerts begin promptly at 8 p.m. Seating is limited, so organizers suggest registering in advance. For the complete music schedule, visit the website.
Riverwalk Summer Fest
June 3 | Riverwalk Outlets & Spanish Plaza
Riverwalk Outlets hosts its first-ever Riverwalk Summer Fest. The family-friendly event features music from DJ Polo 504 and interactive outdoor activities for children of all ages. Kids can enjoy face painting, airbrush tattoos and character photo opportunities. Local food vendors will also have items for purchase.
The event is free and open to the public. The festival runs from noon to 4 p.m. See more details here.
New Orleans Wine & Food Experience
June 7 - 11 | Various venues
The culinary and wine-focused festival is a New Orleans staple event featuring wine dinners, premium tasting events, hands-on experiences and seminars. The five-day event schedule also includes the Grand Tasting, Vinola, Labs and Experiences, the Tournament of Rosés, Burlesque, Bubbly & Brunch and NOWFE's wine dinner series.
Tickets are available at the website, nowfe.com.
New Orleans Pride
June 9 - 11 | Various venues
This vibrant, weekend-long festival celebrates the LGBTQ+ community. New Orleans Pride Festival is one of the largest LGBTQ+ festivals in Louisiana and draws more than 90,000 people, organizers say.
The weekend includes several special events, including PrideFest at Phoneix Bar on June 10. Louisiana's largest pride parade also rolls through the Marigny and French Quarter on June 10, followed by after-parties hosted by several dance clubs.
While some events are free, ticket prices for parties and other special events vary. View full schedule details at the official website.
Black Pride NOLA
June 9 - 11 | Various venues
Black Pride NOLA features a slate of events s specifically for the Black LGBTQ+ community during Pride Month, coinciding with New Orleans Pride weekend in New Orleans. Some of the events include a community fest, Paint the City Glow Party and a Wet and Wild Pool Party.
Find more information and a full schedule of events at the website.
Re:SET
June 9-11 | City Park Festival Grounds
For the first time, this new outdoor music festival heads to the City Park Festival Grounds.
LCD Soundsystem, Boygenius and Steve Lacy will headline the inaugural traveling concert series slated for a dozen major cities across the U.S. Other acts scheduled to perform include electronic artist Jamie xx, UK rock band IDLES, New Orleans queen of bounce Big Freedia, producer/alternative R&B artist Steve Lacy and singer-songwriter James Blake, among others.
See the full schedule and find tickets at the website.
NOLA Zydeco Fest
June 10 | A. L. Davis Park
The NOLA Zydeco Festival, which celebrates South Louisiana music, food and culture, moves to a new location at A.L. Davis Park.
The festival spotlights the sounds of Zydeco music, featuring Lil Nathan and the Zydeco Big Timers, Koray Broussard and The Zydeco Unit, Rusty Metoyer and the Zydeco Crush and Alphonse Ardoin and the Zydeco Kings. For its third year, organizers say the fest will debut a Cultural Preservation Stage and a new experimental art experience with a focus on preserving the rich cultural heritage of the region.
General admission is $10, with VIP options available. Visit the website for more details.
NOLA River Fest
June 10 | New Orleans Jazz Museum
The 11th annual NOLA River Festival celebrates the cultural, economic, environmental, and inspirational impacts of the Mississippi River on New Orleans and the entire Gulf South region. The all-day festival includes live music, presentations and panels, walking tours, local food vendors and a full bar, and more.
This year's theme, "Mississippi Delta Blues," explores one of the earliest forms of blues originating in the area.
The festival is free and open to the public as well as streaming on Facebook. See more details at the website.
French Market Creole Tomato Festival
June 10 - 11 | French Market District
The free festival celebrates the Creole tomato with live music, Creole tomato dishes and other festivities at the French Market.
This year's Creole Tomato Festival returns to its pre-pandemic format and will include the Ripe & Ready Second Line at 10 a.m. on Saturday morning, a cooking demo stage at the Farmers Market and bloody mary vendors. Two music stages feature local favorites Bo Dollis Jr & the Wild Magnolias, Lost Bayou Ramblers, and Delfeayo Marsalis and the Uptown Jazz Orchestra.
For more details, visit the website.
New Orleans Juneteenth Festival
June 19 | Armstrong Park
The New Orleans Juneteenth Festival celebrates the holiday with a free event at Armstrong Park on June 19.
The festival runs from 2 p.m. to 7 p.m. at Congo Square inside Armstrong Park. Prior to the fest, a Juneteenth Freedom Gala kicks off the festivities a day before the event with a film screening, live music and art auction from 6 p.m. to 9 p.m.
For more information about the festival, visit the website.
Essence Festival of Culture
June 29 - July 3 | Caesars Superdome & Ernest N. Morial Convention Center
Hip-hop takes center stage at this year's Essence Festival of Culture as the event commemorates the 50th anniversary of the genre. This year's lineup also marks the first to feature all Black women in hip-hop as headliners -- Ms. Lauryn Hill, Missy Elliott and Megan Thee Stallion.
In addition to nightly concerts at Caesars Superdome, the fest also features empowerment programming at the Ernest N. Morial Convention Center and other entertaining and inspirational activations in venues across New Orleans.
For more information on tickets, access and updates on this year's ESSENCE Festival of Culture, visit www.essencefestival.com.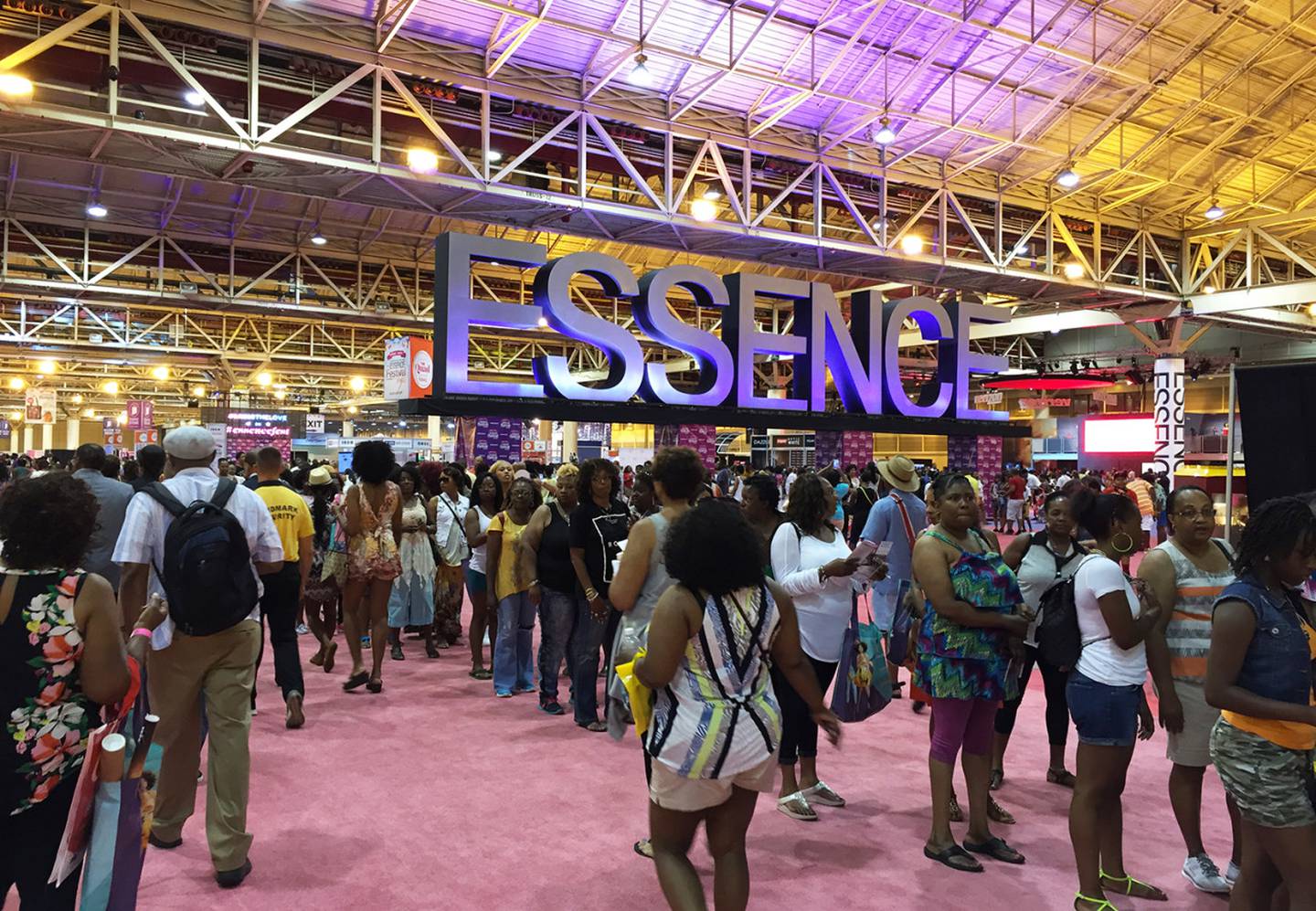 July 2023
Slidell Heritage Festival
July 1 | Heritage Park
This family-friendly event in Slidell features food, music and fireworks for the win. The event returns to celebrate America's birthday with performances from Soul Revival, Amanda Shaw with special guest Choppa and Zebra.
Admission is $15 for ages 13 and older and free for kids ages 12 and under. Visit the website for the latest updates.
Uncle Sam Jam
July 3 | Lafreniere Park
Each year, Uncle Sam Jam kicks off Independence Day weekend with a free, open-air concert and fireworks display at Lafreniere Park. The popular Metairie event features local and national music acts, food and a fireworks show.
More details will be announced at a late date via the event website.
Independence Day celebrations
July 4 | New Orleans metro area
From the North Shore to the South Shore, New Orleans and its surrounding areas light up the night on the Fourth of July. Several areas host celebrations with fireworks displays. One of the biggest events, Go 4th on the River, happens in Downtown New Orleans.
Island Strong Music Fest
July 13 - 15 | Tarpon Rodeo Pavilion, Grand Isle
Last year, this festival was launched to support Grand Isle's recovery after Hurricane Ida devastated the bayou community. This year, the event expands to three days with live music, food, craft booths and other vendors.
The music lineup includes Jr. Lacrosse, Ryan Foret and Foret Tradition, Todd O'Neill & Cat Daddy, Aaron Foret Band, the Chase Tyler Band and others.
Entry to the fest is by donation. Visit the website for more details.
San Fermin in Nueva Orleans
July 14 - 16 | The Howlin' Wolf
New Orleans' Running of the Bulls, also known as San Fermin en Nueva Orleans, participants dressed in red and white run through the Warehouse District while being chased by derby skaters wielding plastic bats on July 15.
Other activities surrounding the main event include a pre-party, a post-race celebration and other festivities. The tradition began in 2007 to pay homage to the historic running of the bulls in Pamplona, Spain.
Registration information and event details are listed on the website.
Vegan 2 the Soul Food & Lifestyle Festival
July 22 | Lemann Park on the Lafitte Greenway
Now in its fifth year, this annual vegan food and lifestyle festival takes place at Lemann Park on the Lafitte Greenway.
The fest features a schedule of local performers, dozens of vegan food vendors, beverage vendors and vendors with handmade goods that support a sustainable plant-based lifestyle.
For the latest updates, follow the festival's social media pages on Instagram and Facebook.
Tales of the Cocktail
July 23 - July 28 | Various Venues
Tales of the Cocktail, the annual cocktail conference for industry professionals and drink-lovers, returns to "Vitalize" the cocktail community -- the 2023 theme.
The event features tasting room experiences, educational seminars from the world's top spirits experts and cocktail-centric events. Ticket packages for the event vary.
Visit the event website for the complete schedule and ticket information.
International Grand Isle Tarpon Rodeo
July 27 - July 29 | Sand Dollar Marina and Tarpon Rodeo Pavilion, Grand Isle
Each year, the country's oldest saltwater fishing tournament attracts fishing enthusiasts and families to the coastal town of Grand Isle.
The annual South Louisiana tradition brings a three-day party to Grand Isle and combines an intense fishing competition with a family-friendly festival. Anglers can battle for bragging rights in more than 30 categories at the rodeo. The fun-filled weekend also includes food, local entertainment, arts and crafts and the popular children's crab races.
For more information about the rodeo or to register, visit the website.
August 2023
White Linen Night
Aug. 5 | Warehouse District
White Linen Night, the annual Warehouse District block party for art lovers, turns the 300 to 600 blocks Julia Street and the surrounding areas into a sea of white.
Art enthusiasts don their white linen while strolling through the Warehouse District for free openings at several art galleries and institutions. The event is free, but patrons can purchase tickets for food and drink from local vendors. Visit artsdistrictneworleans.com for information.
Satchmo SummerFest
Aug. 5 - 6 | New Orleans Jazz Museum
Music lovers can enjoy the two-day festival celebrating beloved New Orleans musician Louis Armstrong. Satchmo SummerFest features numerous artists, including local jazz musicians and brass bands along with seminars and food from popular restaurants.
More details to be announced. Visit the website for more information.
NOLA Pickleball Fest
Aug. 10 - 13 | New Orleans Ernest N. Morial Convention Center
Drew and Brittany Brees launch the inaugural Pickleball Fest to help benefit the Brees Dream Foundation. The annual event will operate as a "unique, festival-style pickleball tournament" with live music, a celebrity exhibition match featuring Drew Brees and VIP experiences.
To sign up or for more information, visit www.drewbrees.com.
New Orleans Red Dress Run
Aug. 12 | Crescent Park
The New Orleans Red Dress Run, the popular summertime charity run, attracts thousands of participants for the 2-mile trek through the French Quarter while sporting red dresses. The annual summertime tradition, hosted by the New Orleans Hash House Harriers, also helps raise money for small local non-profits.
For more information, visit the New Orleans Red Dress Run website and Facebook page.
Dirty Linen Night
Aug. 12 | Royal Street
Traditionally, Dirty Linen Night follows a week behind White Linen Night, with the idea of being a cooler, funkier art party. As a satirical play on White Linen Night, you can come as you are or wear your white linen from the previous weekend.
The art block party takes place in the 200 to 1100 blocks of historic Royal Street. Galleries and shops along Royal Street open their doors and play host to visitors with art, food and cocktails, as musicians line the streets. Visit the website for updates.
Southern Decadence
Aug. 31 - Sept. 4 | Various venues
Southern Decadence will dominate the French Quarter scene with festivities celebrating the LGBTQ+ community extending throughout the Labor Day weekend. Highlights include the Bourbon Street Extravaganza — a free outdoor concert at the intersection of Bourbon and St. Ann and the Walking Parade. Parade routes and further details can be found at the official website.
Copyright 2023 WVUE. All rights reserved.