TEXARKANA (Arklatex Today) - Texarkana celebrates its city with a time capsule event, a light sculpture installation, and a multimedia performance.
On Dec. 8, the cities of Texarkana, Texas and Arkansas, alongside the TXK150 Committee, invite the community to enjoy several events, starting at 5:30 p.m. with the Sesquicentennial Time Capsule ceremony downtown at the U.S. Post Office and Federal Courthouse, 500 North State Line Street. The first 300 attendees will receive a commemorative TXK 150 coin.
The event is free but the public is asked to submit items of general interest for the time capsule, rather than items addressed to specific people or family members.
Acceptable items for the time capsule:
Letters
Photos
Small trinkets
Publications
Brochures
Programs
Other items of public interest
Final discretion will be determined by the TXK150 Committee.
As part of the celebration, the Courthouse Square Connections Strategic Doing team will present a light installment that will be featured at the U.S. Post Office and Federal Courthouse by artist Bill Fitzgibbons.
Bill FitzGibbons has fabricated sculptures for over 30 years. During his career, his art projects and performances were done in five countries, including Iceland, Finland, Germany, Sweden, UK. Texas State Legislature in 2012 announced FitzGibbons as the official state artist. With an environmentally conscious approach, FitzGibbons has embraced the use of computerized LED lighting systems to illuminate structures of all types.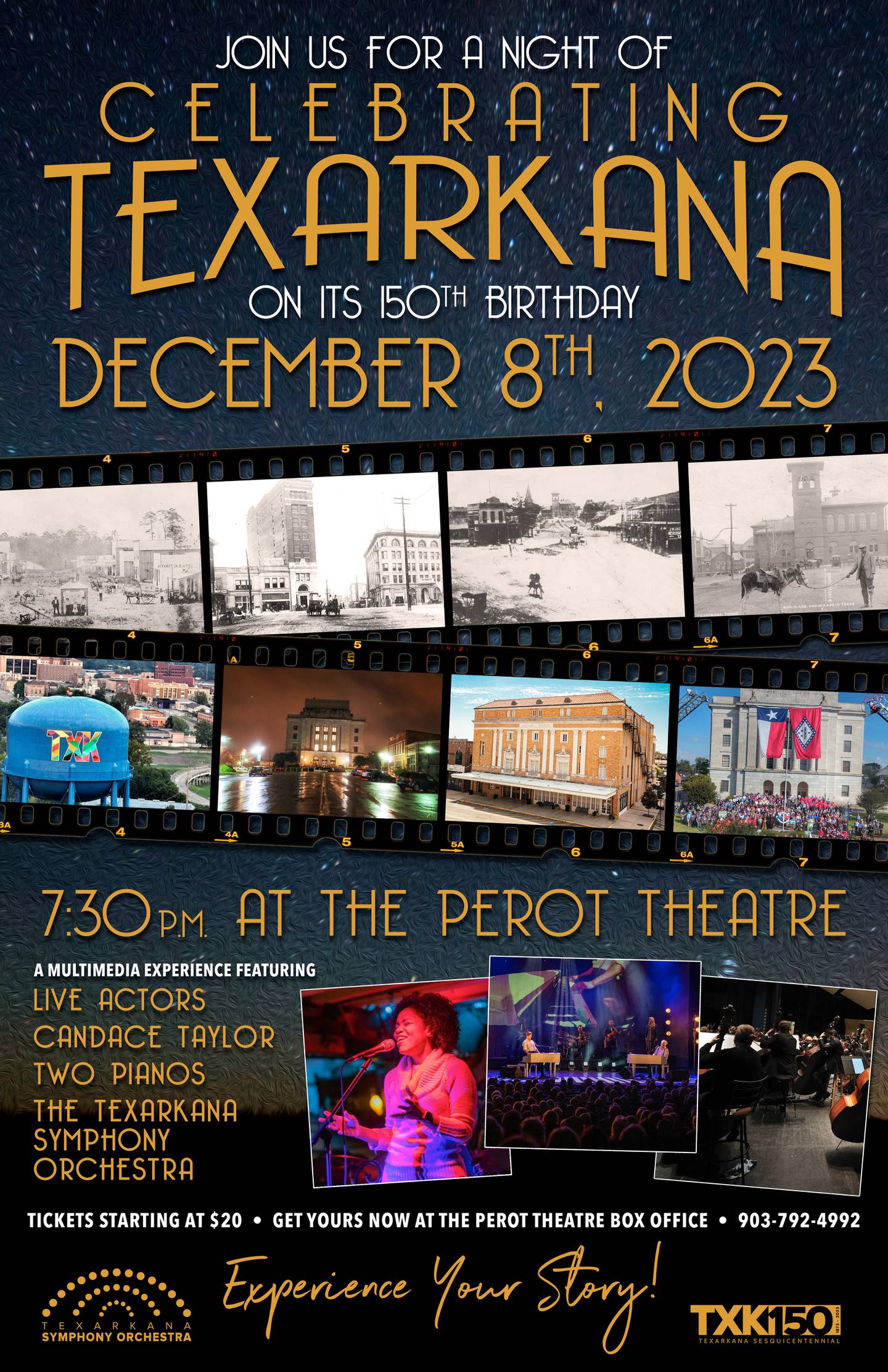 Following the lighting sculpture event, a multimedia experience production, Celebrating Texarkana, will be held at the Perot Theatre at 7:30 p.m. The show will be provided by the Texarkana Symphony Orchestra and will involve Candice Taylor vocals, Two Pianos stylings, live narration, cameo actors, and sights and sounds from the past.
"The public is invited to honor Texarkana's forerunners, witness the birth of the twin cities, learn how they developed, marvel at the many creative sons and daughters, look forward to a bright future, and be the first to hear a newly commissioned Texarkana composition," says a statement from TXK150.
Copyright 2023 KSLA. All rights reserved.